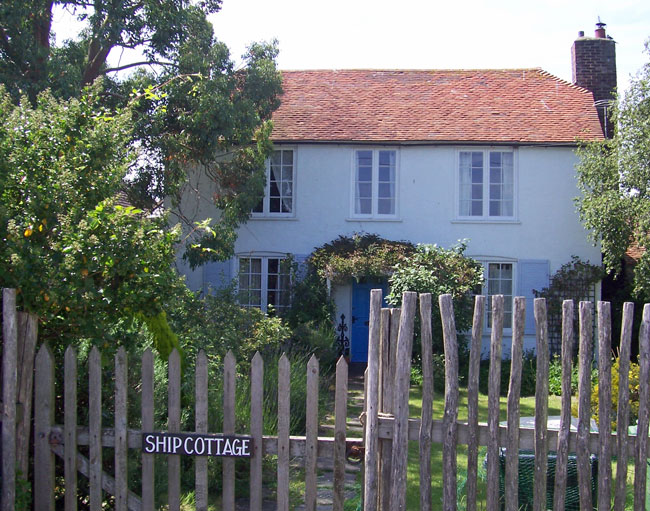 Ship Cottage
The whole property was purchased by Alfred Tapp in 1954 who lived there for 35 years. In the 1970s he extended and improved the annex considerably, he also added shutters.
The front facade of Ship Cottage has changed little over the years with the exception of the shutters. These were removed in 1998 but the Department of the Environment's planning Inspector then ruled they must be replaced as they added character to the property. The photograph of June 2008 shows shutters remain and also an increase in shrubs and trees.
See same building in 1950 in picture #296
Picture Added on 04 January 2011.




Comments


---