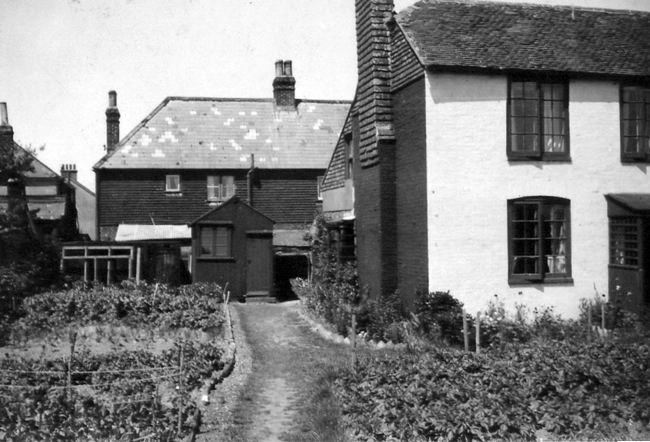 Ship Cottage
Here is Ship Cottage taken in c.summer 1950 including the entrance to the annex at the rear now known as No 2 Ship Cottage.
Ship Cottage was one of the first properties thought to have been built in the village in 1795. For many years it was
the only local pub, known as the Ship Inn. It closed when Mrs Lucas Shadwell who was active in the cause of temperance
purchased it and turned it into a dwelling around 1900.
The annex at the time of the photograph was occupied by my grandparents Frederick (born in Harbour Lights nearby in 1883)
and Charlotte Pope.
The pair of cottages most of which can be seen at the rear were occupied by Harry and Harriet (sister of Frederick) Ford and by
Jack (brother of Frederick) and Elsie Pope.

Picture Added on 04 January 2011.




Comments


---