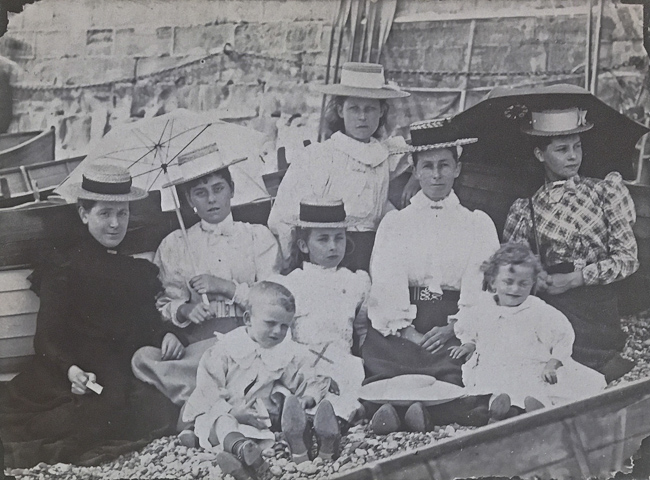 Rosa Caister
Victorian ladies in boat, young girl in middle is Rosa Caister and next to her on her right is Rosa Charlotte Rubie (1897-1900?)
Photo not at Rye Harbour.

UPDATE: After much research on beaches around Sussex and looking at a lot of historic photos I believe this to be Hastings now. I also believe that the woman next to my Great Great Grandmother (Rosa Charlotte Rubie - married name Caister), in the middle, is Matilda Caister (married name Dyer) and the 2 young children are William and Evelyn Dyer. Matilda Caister was married to William Dyer (Sr) who was born in Henbury, Gloucestershire and looks like he was a coast guard at Rye Harbour in 1896, Newhaven 1898 to 1903 and Bexhill between 1908 and 1910 (this would fit in with the time of the photo as the children were born in the late 1880s to mid 1890s.
Picture Added on 02 January 2021.




---