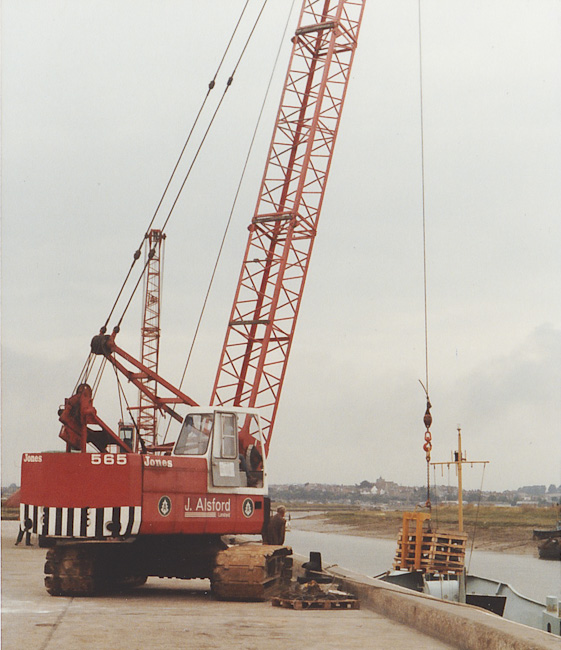 Candy loading the Georgena B
I worked on the Georgena B between 1983-1986 on and off. The photo is of the ship being loaded at Alfords Wharf - now Rastrums. Trips were often to and from Le Treport.

The crane driver was called "Candy" as he hailed from Canada.
Picture Added on 28 August 2020.
For more information on this subject see the following websites.
Harbour of Rye




---