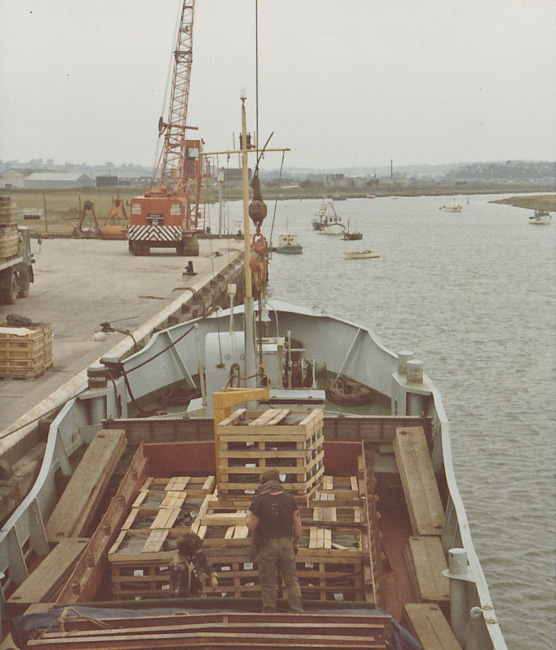 Georgena B at Alsfords Wharf
I worked on the Georgena B between 1983-1986 on and off. The photo is of Alfords Wharf - now Rastrums. Trips were often to and from Le Treport.

The crane driver was called "Candy" as he hailed from Canada. In the hold is one of the crew Stan Middleton and one of the dockers Simon Chorlton from Broad Oak who went to TPS with me.

Picture Added on 28 August 2020.
For more information on this subject see the following websites.
Harbour of Rye




---