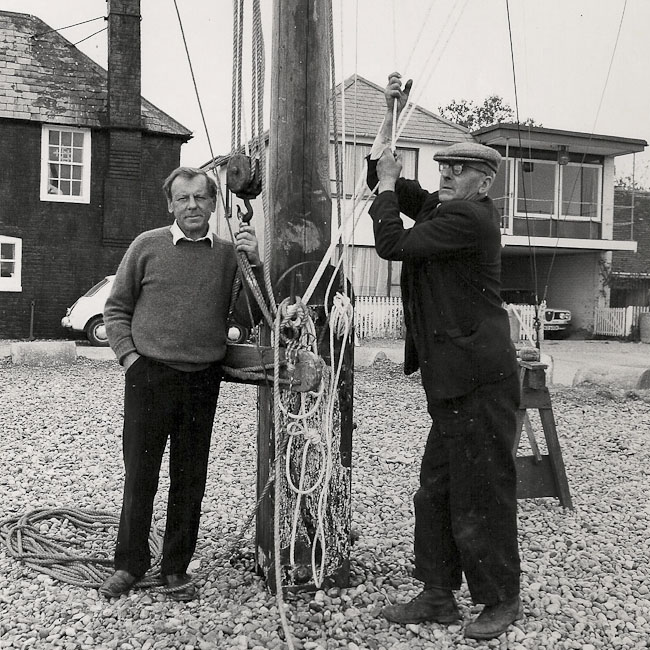 Alec Coleman and Gerry Blattman at the flagpole
This may be the flagpole before the 1972 replacement (which was white when erected).
Do you have any memories about this?

The flagpole was damaged in storms in February 2020 and is to be dismantled and unlikely to be replaced.
Picture Added on 03 March 2020.




---