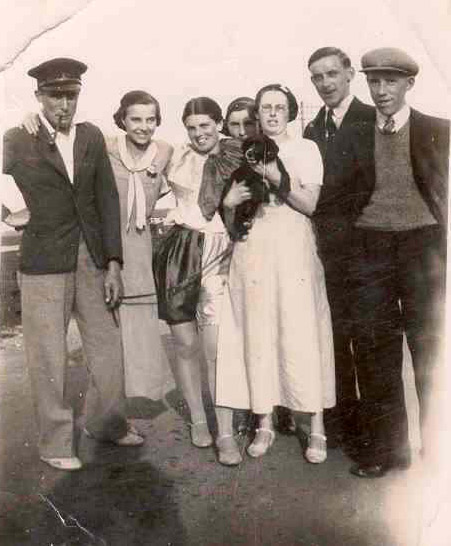 Gladys Firrell
My mother, Gladys Firrell taken at Rye Harbour where she lived when young. She is second from the left. I would love to know who the other people are.
Gladys was the daughter of Thomas and Nancy Firrell, who lived at the harbour from about 1918 to 1940. My grandfather drove the small train that carried the blue boulders from the beach. My mother contributed to the Bygone Rye Harbour publication in 1992 – "Memories of Gladys Morphy nee Firrell"


Picture Added on 26 August 2014.




Comments


---