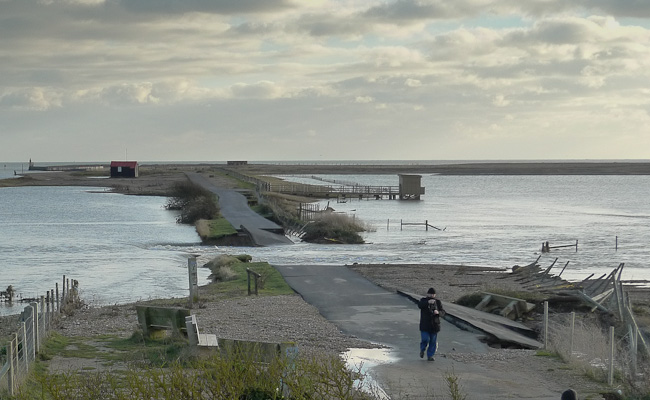 Flood 6th December 2013
A surge tide on the night of 5th/6th December was measured by the harbourmaster at 5.1m.AOD. The road to the shore is about 5.0m. The over topping caused a breach and high tide filled up the low lying ares of the nature reserve. The Sailing Club, Bosun's Bite, Rye Harbour Marine and Lime Kiln Cottage were all flooded but the Environment Agency's new flood defences saved the rest of the village from getting very wet.
Picture Added on 10 December 2013.




Comments


---