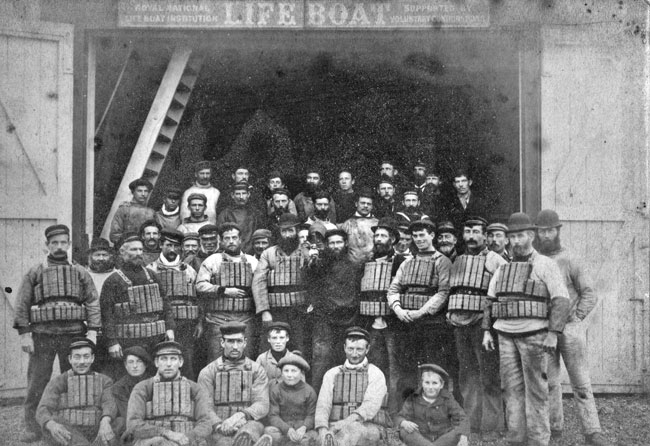 Rye Harbour Lifeboat Crew
Lifeboat crew, date not known, early 1900 I think. 2nd from the left is James Charles Cutting and the small man with bowler hat 2nd from left I think is James Charles father. My grandfather and great grandfather.
(on this page the "Larger Version" is another version of this photo, but with some individuals named)
Picture Added on 01 November 2012.




Comments


---