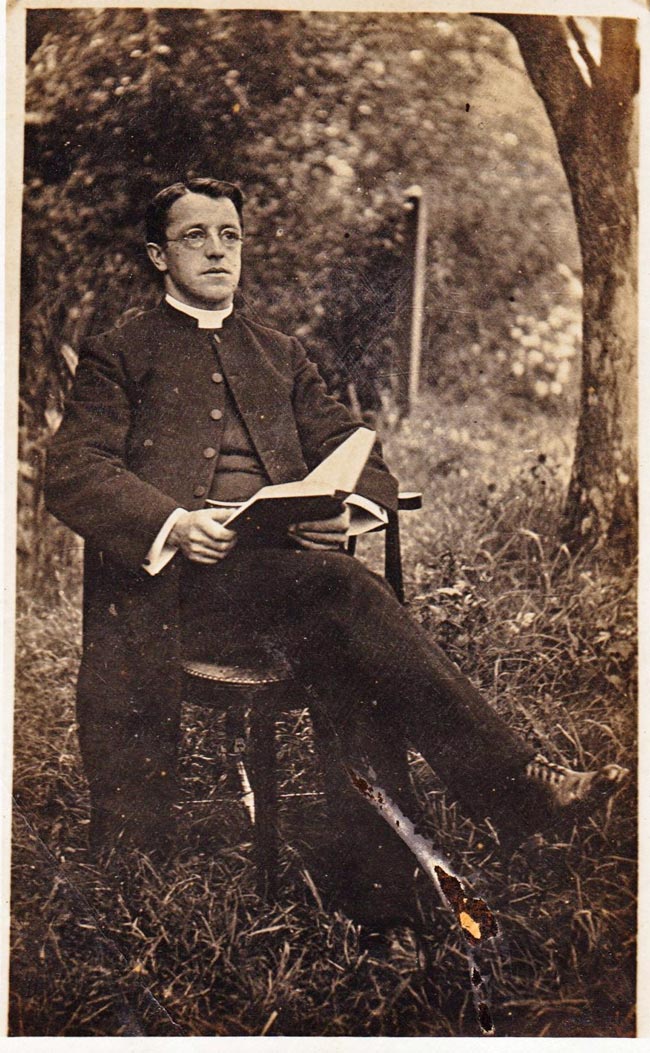 Reverand G Haydn-Evans
I recently purchased an old post card showing a picture of the village vicar the Reverand G Haydn-Evans. This postcard was sent to Mr and Mrs J Downey, just across the road at The Ship, by said vicar on 29th October 1918. I would suspect that he was one of the first to reside in the Vicarage.
Picture Added on 29 November 2011.
If you found this interesting, have a look at the following groups of pictures.
Church




---