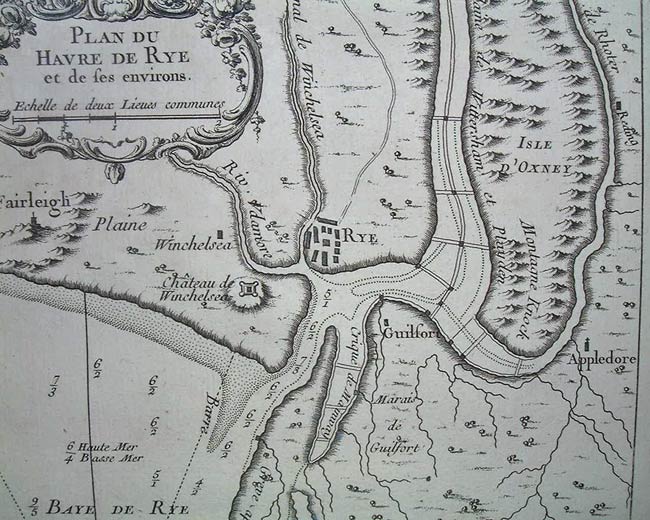 Map of 1764
This map was engraved by Jacques Bellin and is from his atlas "Le Petit Atlas Maritime" published in Paris, 1764. Jacques Nicolas Bellin, 1703-72, spent over fifty years at the French Hydrographic Service. During his term of office he was commissioned to carry out major surveys of all the known coasts of the world. He was appointed 'Hydrographer to the King' and was a member of the Royal Society in London.
Although published in 1764 it is likely that his survey of Rye dates from 20 or so years earlier. Note that the long shore drift is already doing its work in beginning the construction of Rye Harbour Village!

Picture Added on 31 January 2007.




---