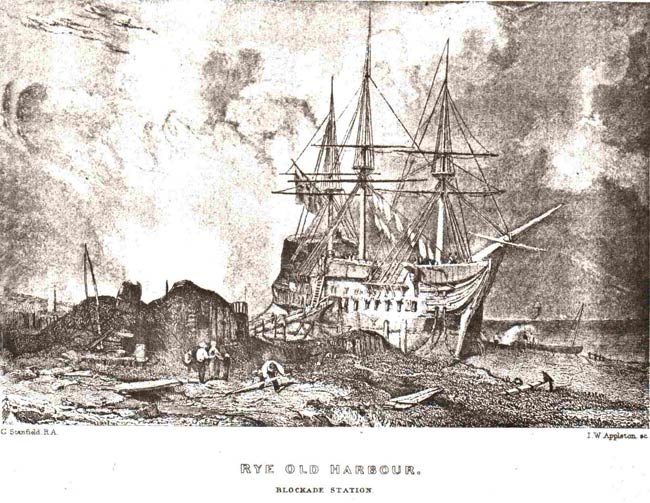 HMS Enchantress
This ship is the origin of the name of the Martello Tower at Rye Harbour - The Enchantress.
This is the Admiralty entry for the ship.
Sloop. 198 tons 80ft x 23ft. 14 x 6pdr cannon.
Purchased in 1804, used for harbour service from July 1813. Listed to 1818. Enchantress was ballasted with stones and beached on the west bank of the river Rother at Old Rye Harbour, for use as a watch station by the Sussex Coast Blockade from about 1826 (now site of Rastrum Wharf). Broken up for scrap in 1869 by Billy Watson (half owner of the William the Conqueror Inn). See PDF for a little bit more detail.
Picture Added on 17 January 2007.




Comments
If you found this interesting, have a look at the following groups of pictures.
Martello Tower




---