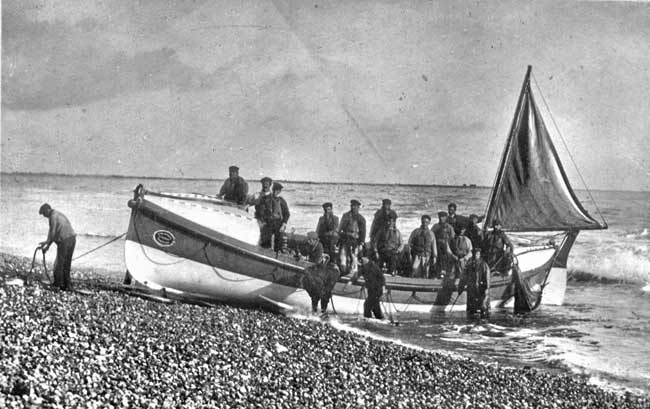 John William Dudley Lifeboat
I believe this is the 35ft self righter the John William Dudley, that was on station at Rye Harbour, between 1900 and 1916, and written on the back are the words, "Lifeboat at Rye Sussex". Although I cannot positively identify this craft, there is an almost identical picture in a local history book of the John William Dudley.
Eric Streeton
Picture Added on 04 April 2006.




Comments
If you found this interesting, have a look at the following groups of pictures.
Lifeboat
For more information on this subject see the following websites.
Rye Harbour Lifeboat Station




---