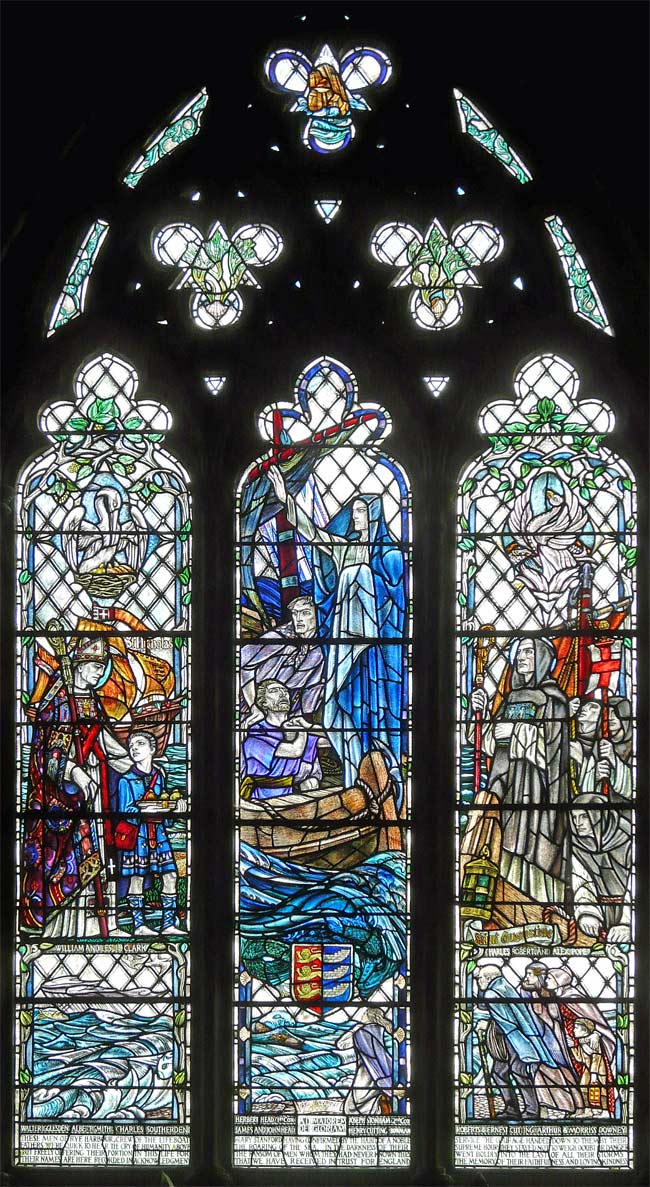 Lifeboat Crew Memorial Window
This stained glass window is a memorial to the crew of the Mary Stanford Lifeboat that was lost in 1928.
It can be seen at Winchelsea Church and was the work of Douglas Strachan Ll.D., H.R.S.A., an artist who designed windows in St Paul's Cathedral and Edinburgh Castle.
You can see a much larger version of this image by clicking on the box "Larger version 898kB"
Picture Added on 18 December 2008.




Comments
If you found this interesting, have a look at the following groups of pictures.
Lifeboat
For more information on this subject see the following websites.
Rye Harbour Lifeboat Station




---